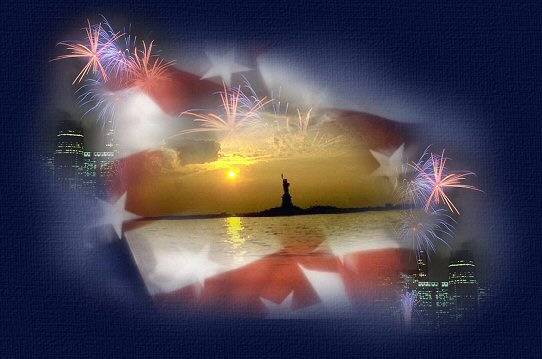 America's source for travel across the USA
Thanks for stopping by and Welcome to Lorahs Travel. I am Terri, owner of this site and if you love to travel the USA or are looking for information on traveling this great land of ours, look no further. This site is for you to find the best information online for your trips by land, air, rail or sea, motorcycle or bicycle or walking or hiking. You name it, this is where you'll find info on your jouney through out the USA.
Travel From Sea to Shining Sea
Have you ever thought about hiking in the Appalachians, skiing in Colorado, going out West, gazing across the Grand Canyon, or just traveling somewhere close by for a weekend getaway?
The experts at Lorahs Travel are trained to help you with your travel plans. Customer service is a number one priority around here and if you want service, we know what your talking about! You'll be able to talk to a live person, not a machine and if you run into problems on your trip, you can be reassured a live person will get back to you, a valued service that has benefited many times over. You will know who to call for help.
BIKER FRIENDLY
I love motorcycles and take many trips throughout the year. I am also a proud members of the Patriot Guard Riders and welcome all bikers.
Where do you want to go?

Have you decided to load up the car and take the kiddies to Hershey Park, Dorney Park, Great Adventure, Disney? Our agency can help you make your arrangements in a stress free manner.
Couples need to get away too. Poconos, Atlantic City, a weekend in the Big Apple? Perhaps a drive down through Virginia's Skyline Drive? Call for some special ideas.
Bikers, headed out to Sturgis? Down to sunny Florida for Bike Week? Need a hotel along the way? I can help you, wether it is for one night or longer. We cater to Bike Groups also. Many hotels will give you a better rate when traveling in groups. I can make the call for you, no matter how far in advance.
CALL 717-207-7629 FOR PERSONAL SERVICE

DISNEYLAND, OPRYLAND, HERSHEY PARK & MORE
We are family oriented here at Lorahs Travel, so we know when you make plans with children, they need to be taken into consideration. Cost, comfort and stress free vacations are important to anyone, and we'll do our best to try to help you choose the vacation that is right for you and your family.